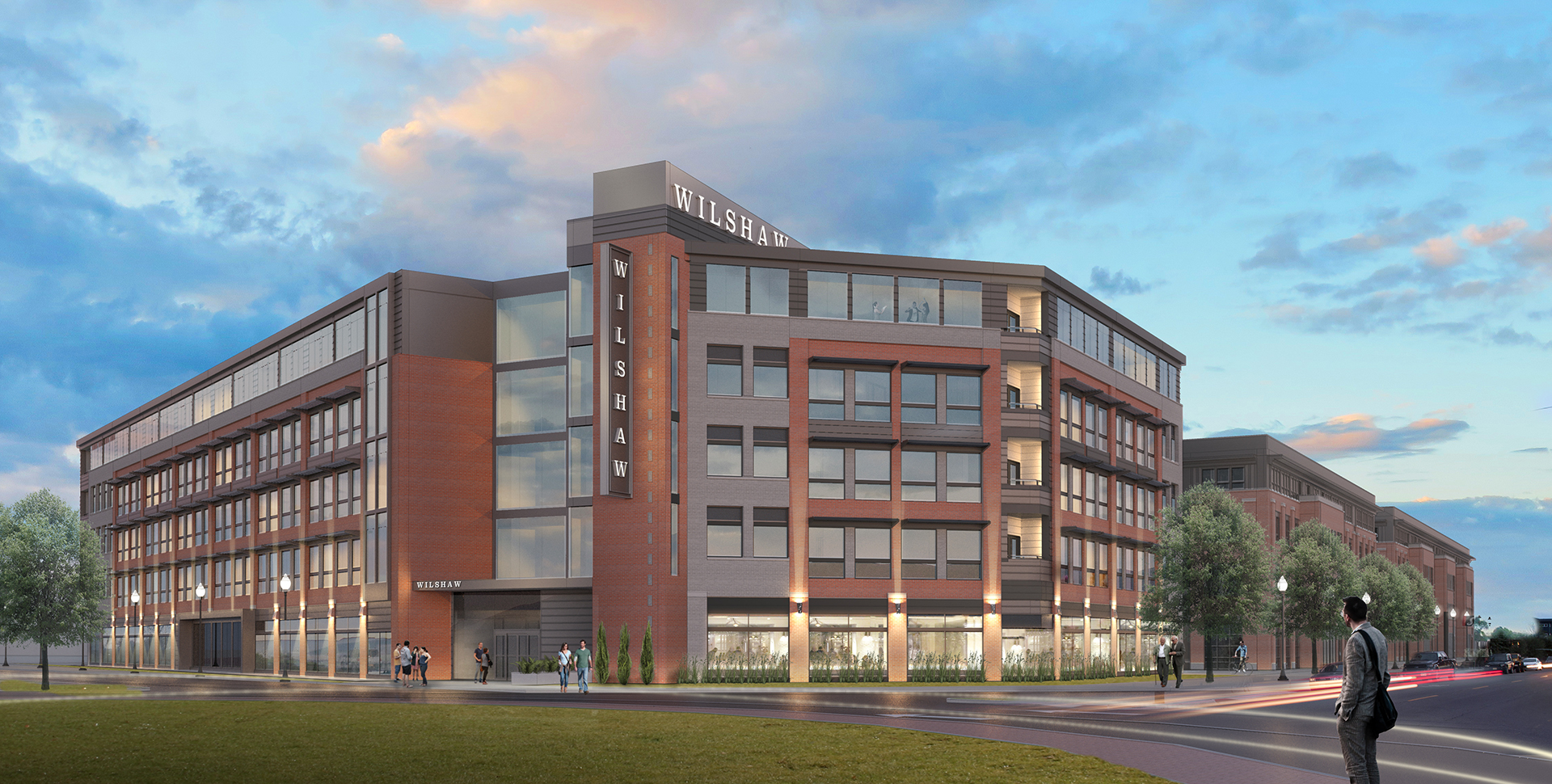 The Wilshaw is one of the projects that I am most proud of in my time as a writer. While I was at MilesHerndon, we were approached by a property development client of ours with an urgent need:
"Guys, we need a brand for this building we're going to propose. If we can get a name and identity together before the end of the week, we have a good shot at winning this bid."
So myself and my friend Lee got to work.
The proposed building was going to be founded in Speedway, Indiana.
For those of you not from my fine Hoosier state, that city is as closed to our famed Motorspeedway as you can get. The building was proposed to be heavily influenced by the city and its racing culture.
When deciding on the name, I dove into the Speedway's history.
I landed on the name Wilshaw as a portmanteau of "Wilbur Shaw," one of the Motorspeedway's greatest drivers. Not because he was born in Shelbyville, Indiana. Not because he was the first person to win the Indy 500 back-to-back. Not because he was the second person to win the Indy 500 three times.
I focused on Wilbur Shaw because after World War II, there wasn't much enthusiasm for racing cars around a big brick track. The land was almost put up for sale and turned into a housing development. But Wilbur stepped in. As a former racer, he found the necessary backers and funding to keep the track open so that the Indianapolis Motorspeedway could go on to keep hosting the Greatest Spectacle in Racing.
A building name honestly didn't seem like enough credit.